11
« Last post by LoLo on October 13, 2017, 01:20:27 AM »
Quick recap of the live show n°6 :
"La voix/Big brother" reveals that a new candidate will enter the House of Secrets
Since Tuesday, Noré and Charlène have been nominated for life. A sanction that follows the non respect of the rules imposed by La Voix during the week of the binomials. To remedy this, Kamila is offered a dilemma via the red phone: she can save her man and her friend by sacrificing herself to become nominated for life ... And she accepted
All this week, Benoît and Barbara were connected by a rope on the occasion of the binomial week. For Charlène (benoit's girlfriend), it is a real torture. Seeing his man so close to another woman saddens her a lot ... La voix has a dilemma for Charlène: will she accept that Benoît and Barbara spend two extra days tied to protect a clue about his secret? she acepted
La Voix reveals the secret of one of the new candidates who is: "I escaped a natural disaster"
the three new ones are real candidates who compete to win this season. Knowing the secrets of the housemates, they can neither buzz nor reveal them. They will be the guardians of the secrets: their mission will be to ensure that no secret is discovered. If secrets are discovered, these guardians of the secrets will be punished ! But they can buzz each others
Sarah and Jaja former housemates from SS10 and Tanya from SS11 are on the set to pose questions to the new housemates.
The first new candidate is Cassandre 28 yo.
The second new candidate is Benjamin 28yo.
The Red phone announces to Barbara that she will be nominated automaticly next week. But it has the possibility to transfer this nomination to the housemate of his choice. And she choose Jordan who automaticly nominated her last week him too.
The third candidate to join the House of Secrets is Shirley 22yo
Cassandre was designated by La Voix to be the one of the three who immediately integrated the House of Secrets. Cassandre has gifts to offer the Habitants: one bankrupt card and another 10,000 euros! she chooses to give the card of 10 000 euros to kamila and the bankrupt card to Barbara.
two more secrets revealed :
- My life almost tipped during a funfair. (
)
- I participated twice in the Olympic Games
During a freeze Tanya returned in the house. she had a piquant word for housemates she did not appreciate and in particular for Barbara.
After that
On the set, Tanya performs her first single "La mariée"
The housemates are persuaded to witness an elimination like the others. This is not the case ... no elimination since the public has chosen to send Charlène in a secret room.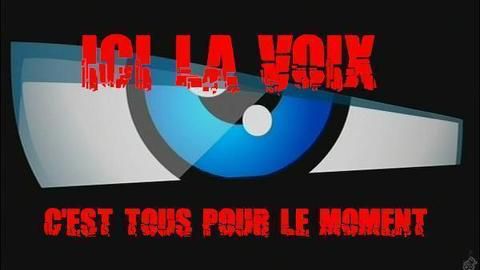 (and excuse me there is a lot of spoiler because the pictures are coming from the TF1 site and they are huge)